HOW TO CHOOSE A WEDDING VIDEOGRAPHER
How to choose a wedding videographer
Times have changed when it comes to filming a wedding. Back in the day it was Uncle Bob and his VHS recorder getting some zoom shots wherever possible (he's still around by the way, he just uses an IPAD now) but now with the availability of lightweight professional DSLRs/cameras, the birth of social media and advances in mobile tech; wedding videos have become the new and refreshing way to share/memorise your big day. And because of that, there is now a big market of wedding videographers, myself included, for you to choose from – so how the hell do you pick the right one? Here's 4 things I would consider on How to Choose a Wedding Videographer
Budget
Budget is a total arse. But it's an important thing to keep in mind when choosing a videographer because costs can range from as little as £200 – £5000 (maybe more) however there are some huge differences to be considered.
Style
Do you want a cinematic dream-like film which makes your day appear as magically as it felt? Or do you want to belly laugh at a sneaky shot of Uncle Bob picking his nose in the corner of the room? Or do you want both? Do you want to be taken away from your guests so your videographer can direct some beautiful shots of you smooching, whispering I love you's, having a laugh together and making you look like the stars of romantic movie or are you happy for your videographer to hide in the shadows, capturing the more natural moments as they happen so you can chill with your guests longer? Do you want speeches running over the top of your film or do you want music to be the main audio? Different videographers have different styles of delivering a wedding video, they are different artists, some are Banksy, some are Da Vinci! What style do you like? Do your research, find the videos you're most drawn to and then find the videographers that can deliver that within your budget. Perhaps consider using key words in your searches "Cinematic Wedding Videographer" "Fun Wedding Videographer" "Naturalistic Wedding Videographer" "Alternative Wedding Videographer" "Eco-Friendly Wedding Videographer" etc etc
Personality
Your videographer is going to be interacting with your guests, with venue co-ordinators and with your photographer. If they're an arse, you're going to have trouble. Arrange a call maybe, just to gauge an idea of what they're like to talk to, perhaps even push for a meet up.
Kit
There's two parts to this; quality of kit, what are they using, what have they achieved with that kit. But perhaps more importantly, how much kit is there? Do you want lights beaming your way during speeches with 8 cameras dotted around the room so every angle/reaction is covered or would you prefer something more low key, less invasive and instead compromise on less angles? It's not a top consideration but it's certainly worth noting.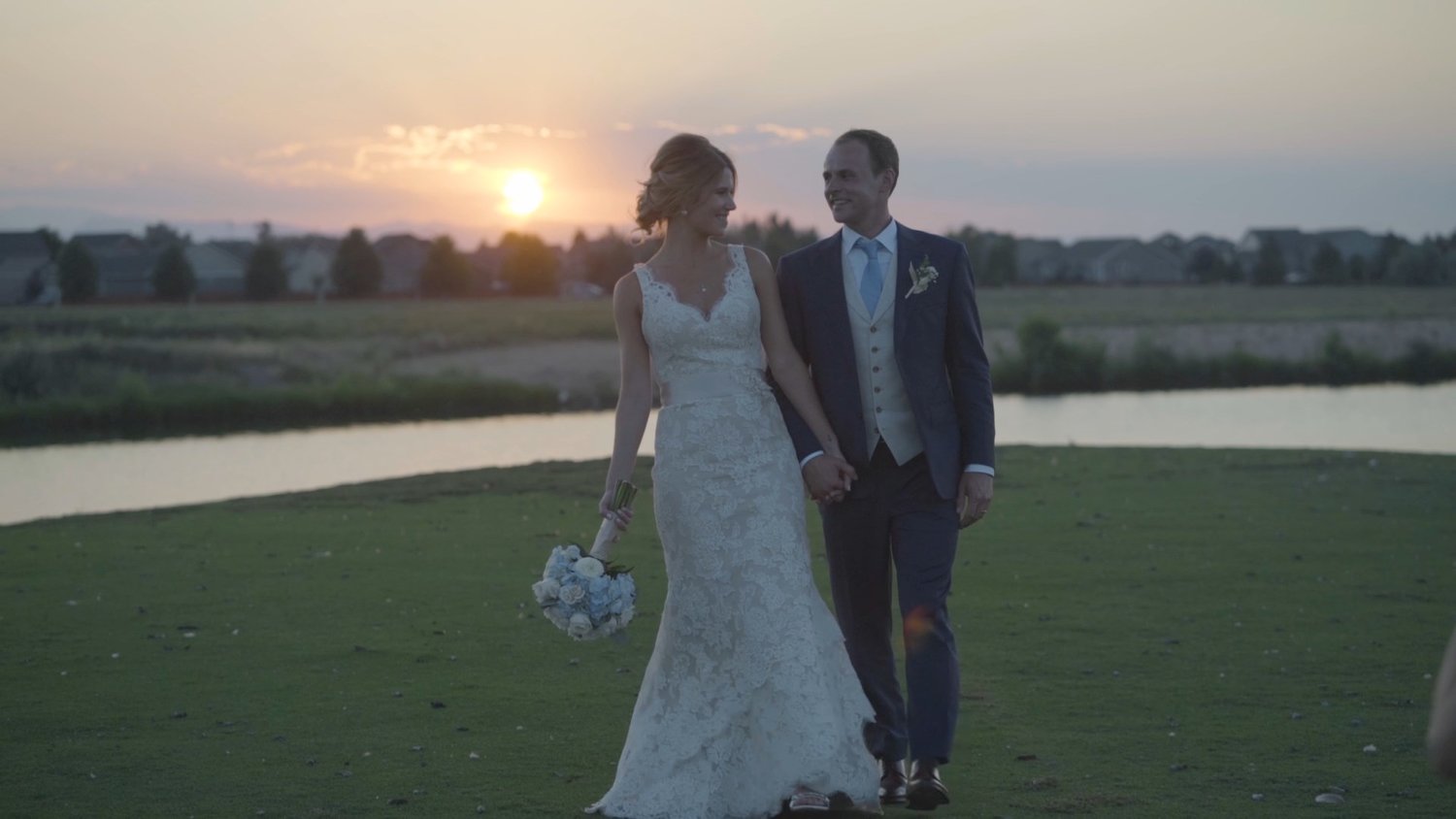 SOME GREAT TIPS ON HOW TO CHOOSE A WEDDING VIDEOGRAPHER
Choosing and booking a wedding videographer can really enhance your magical day and provide a forever documentation of your special day. Whilst photographs are wonderful, they can fade, maybe you might lose your digital copies on a myriad of different devices, or however fabulous your memory, over time it can be difficult to remember all those magical moments from just a photograph, but a wedding video Is a long lasting memory, captured on film to share with your family and friends and enjoy for years to come.
How Do I Choose and Book a Wedding Videographer?
When choosing and booking a wedding videographer, make sure you shop around for an expert videographer who can work with your budget. Choose a videographer who has good feedback and recommendations, while ensuring you book early – as many videographers can be booked up a year or more in advance. So once you've decided to book a wedding videographer, you may need some help in deciding which videographer to choose and ultimately when to book them for your special day. Read on for our top tips on how to make choosing and booking your videographer as simple as possible!
Meet Your Wedding Film Makers
Although there's often so much to organize and do while planning your wedding, try to take some time to meet with your videographer face to face. We definitely recommend meeting with any potential wedding filmmaker in person. Given the time constraints and the hundred and one other important considerations you need to fulfill when planning your wedding, look at a brief meeting, but one in which you can get a good measure of any potential videographer candidates. This could be in the form of either a quick coffee meetup, or even a Skype/FaceTime call.
Watch Some Wedding Footage Online
Most Wedding Videographers will have a good selection of previous videos on their website for new potential customers to view. This will help you get a good insight into the style of film your chosen videographer produces. Make sure you take some time to look at these together with your partner and decide together if the style is one you both like and fits well with your wedding theme and celebrations. This will help you compare your own thoughts for plans for your wedding with respect to what you're seeing on screen.
Contact Companies for Quotes
Making sure you get quotations when choosing a wedding videographer is really important. When asking for a quote, it's a good idea to have a think about the length of the finished video you'd like, which will be the main price determining factor. Make sure the final cost of the video meets your expectations. Many videographers will offer a variety of packages. Some videographers will offer DVD's, some will post your film privately online and others will present a USB in a wedding presentation box. If you would like a quote for your wedding video, get in touch with us and we will be happy to help!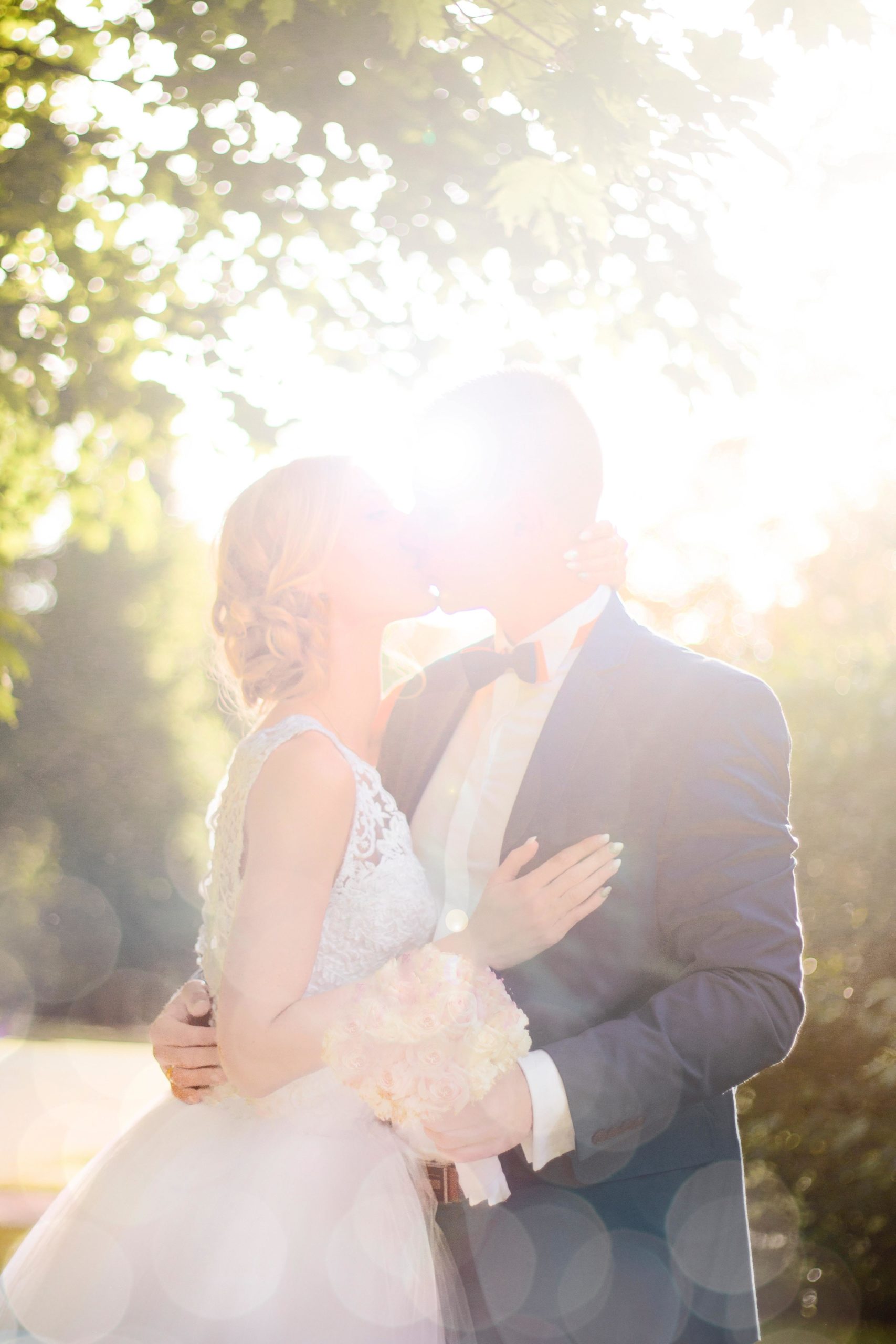 tips to choosing your perfect wedding videographer
Cinematic 5-10 minute highlight video
This is the most popular type of wedding video and is primarily dedicated to showcasing the most emotional and memorable parts of your day. The videographer will shoot a lot of footage throughout the day and spend a lot of time picking the best moments to tell a comprehensive story of your wedding.
Long-form documentary video
This type of wedding video is focused on showing every moment of your day, typically with a less discerning lens about which shots look cinematic. It's more about capturing the raw, unfiltered moments throughout the day and giving a full picture of all the events. These edits can be anywhere from 20 – 60 minutes and will look more like a documentary than a cinematic video
Focus on the storytelling
Regardless of style, a videographer is supposed to make you feel like you were at the wedding. They are storytellers and have the enormous responsibility of capturing and re-telling moments in a way that builds emotion and conveys a message.
Find your style
Every videographer has a different way of capturing weddings. The only thing that matters is whether you enjoy watching and re-watching what they create. Do you prefer the slow, dreamy, romantic type of wedding video? Do you gravitate toward the fast-paced, fun, energetic types of edits? A good measure of whether you jive with someone's style is whether you feel compelled to show their video to your fiance (typically accompanied by the phrase "babe – you have to check this out").
Check the connection
onsider this: your photographer and videographer will be with you during your wedding nearly as much as your fiance. Let that sink in … pretty crazy huh? So before you rush to call up that distant cousin who took a film class in college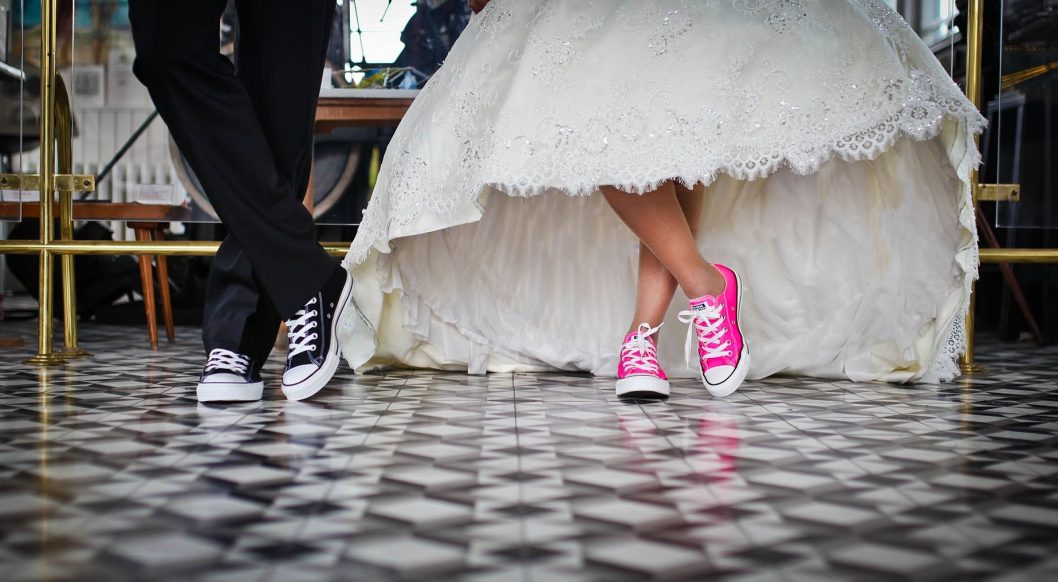 Tips On How To Choose Your Wedding Videographer
DECIDE ON YOUR STYLE
Before you get the popcorn out and plonk yourself down for an evening of bingeing on wedding films, deciding who you should book, I would recommend deciding on the style of film you're wanting first, this way you can narrow down your search a lot quicker.
WHAT IS YOUR BUDGET?
The budget you set aside for a wedding videographer will be of course be driven by a number of things but I think the determining factor will be how much you value having a wedding video.
DO YOU GET ALONG WITH YOUR VIDEOGRAPHER?
As a bride and groom, you'll spend almost all day with your photographer and videographer, so it's vital you like them and get along with them. I'd always recommend getting on a Skype of Facetime call with the suppliers you're thinking about booking and have a chat with them. You will get a feel for how they communicate, what their attitude is like and how they like to work alongside other suppliers.
IS YOUR WEDDING VIDEOGRAPHER A PROFESSIONAL?
By this I mean, what credentials do they have, how long have they been working in the wedding industry, do they have a contract, are they insured, are they doing this full-time (they don't have an office job Monday-Friday and just doing weddings for extra cash), do they have systems in place for backing up your footage after your wedding? These are things that should be a given for any wedding filmmaker but it's always prudent to check and ask questions.
WORD OF MOUTH
A fair amount of my bookings come from recommendations from previous clients or other wedding suppliers such as photographers. If your friends or family have been happy with the service and quality of the films I've provided them, then it's likely you will be happy as well. I'm not suggesting you should book a wedding videographer from just a recommendation alone, but it is certainly boosts confidence when someone tells you how great their film is and what the service was like and this can sometimes be a deciding factor when choosing between a few videographers.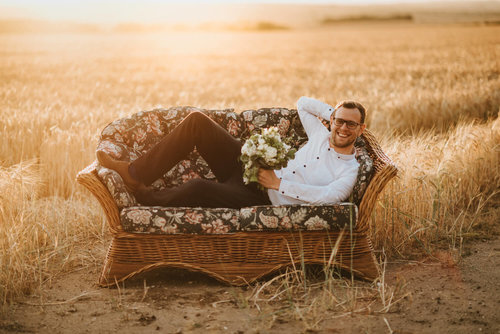 How To: Choose Your Wedding Videographer
Start with as many references as you possibly can. Recently married friends will be more than happy to share their wisdom (and show off their wedding film!) Similarly, if you've already booked your wedding photographer they will have great recommendations for videographers they have previously worked with. Once you have collected your references, get out the popcorn and start looking through all the portfolios
We strongly recommend you watch three complete wedding films that your videographer has created (not just their "best" bits cropped from films). Watch through each wedding and think about how they make you feel: if you feel excited, nervous and emotional, it means the videographer has really captivated you and forged an emotional connection. The mark of a good videographer is transporting you (the viewer) to the wedding day through their film! Most importantly it makes you wish you'd been invited
While you have a mini-marathon of watching wedding films, don't forget to pay attention to the videographer's website. You will be amazed by how much you can learn from their online presence and web design! The more developed and well presented their website is, the more in touch with technology they should be, which is a good thing in the world of videography and editing.
Make sure you know which style of filming you like! Some videographers will take a documentary stance, where the finished film will show your wedding day as it happens, with interviews from your loved ones dispersed throughout the film. Some prefer the story-telling style, where they weave the different moments from your wedding day into a structured narrative. Others will take a "fly-on-the-wall" attitude and will just film the day as it unfolds and edit it accordingly. Don't forget to speak up if you have a song you want included – that one that gives you goose bumps or the one you heard when you first met!
Meet with your potential videographer and make sure you get along with them! A meeting in person is incredibly important, as this person (and potentially their assistant) will be an integral part of your wedding day and will be following you very closely from morning to evening. With the right videographer you will not feel camera-shy, in fact, you won't even know that the camera is there!