Tips for Choosing a Dentist
Schedule an exam appointment
Pick your favorite dental office and schedule an appointment for a checkup and cleaning. Ask the dentist for a complete report on your oral health. Be suspicious if the dentist recommends a long list of treatments, such as new fillings, crown replacements or oral surgery. Request a written treatment plan. If it seems unreasonable, get a second opinion from another dentist. If you're not comfortable with your experience, look for another dentist.
Swing by for a visit
After identifying your top choices, stop by each office for a quick visit. Is there plenty of parking? It is easily accessible? As you enter the office, look around. Is the office clean and organized? Are the dentist and team members friendly and helpful? Do you feel welcome and comfortable there? If you can, meet the dentist or hygienist. After your visits, make a list of pros and cons for each office to help you in choosing a dentist.
Review office websites
Most dentists have a website with information about their office, along with pictures, policies, philosophy and background information. Review the information, looking for answers to these questions.
Check patient reviews
Read reviews of the dentists on your list. Make sure to read the comments posted by patients. Also ask your friends, family, neighbors, co-workers or doctor for feedback on choosing a dentist. And find out who they prefer.
Consider office location and hours
Most people choosing a dentist look for a dental office close to their home or work. They find it easier to schedule appointments before going to work, during lunch, or later in the day when they're headed home. Look for dentists in your preferred area. Then check the office hours to make sure they fit your schedule.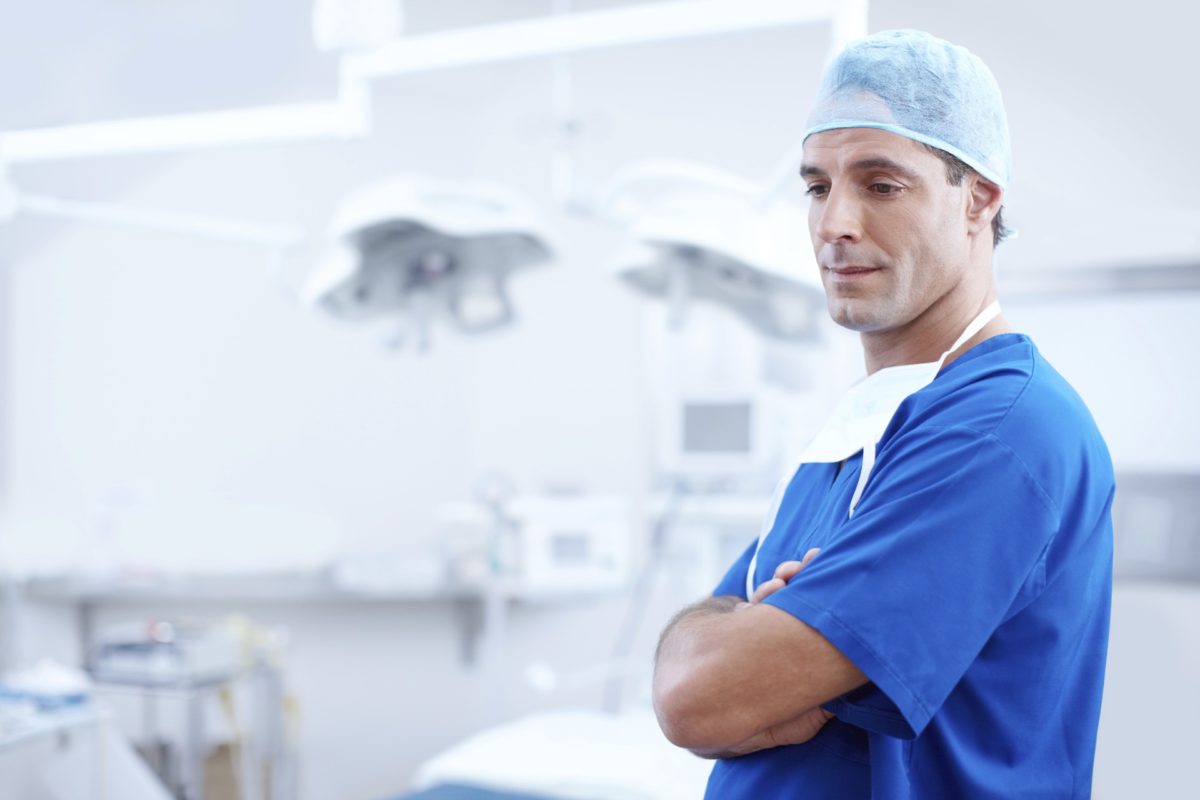 Key Tips for Choosing the Best Dentist for You
Find Your Dentist Today
Now that you have these tips on Choosing The Best Dentist in your area, start your search today. Consider experience, recommendations, the facility, and most importantly how comfortable you feel in the office.
Quality Labs and Materials
You also want to make sure your potential dental office works with the best materials and labs. Your dentist should use biocompatible materials for restorative treatments, since these materials are less invasive to your health and last longer.
Emergency Visits
A good reliable dentist should be able to handle any dental emergencies if they arise. However, some dentists might refer you elsewhere for emergency care. You'll want to know how to reach your dentist if there is an emergency, and what will happen id there an emergency situation.
Testimonials
Check out your dentist's website, and other websites for testimonials. This will help you figure out what kind of treatment you can expect from this dentist. You can also ask around for dentist referrals to find a good match.
Educational Background
Make sure your dentist has certificates and are members of associations. See if your potential dentist has completed any specialized training, and how long their practice has been in business. You also want to consider if this dentist does any ongoing or continued education or training.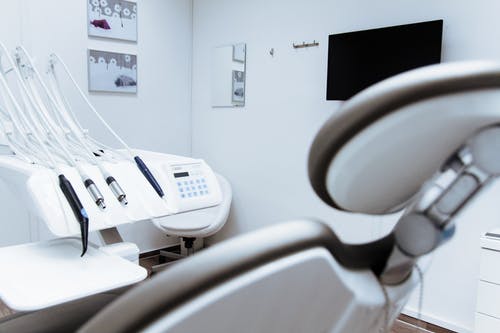 Helpful Tips for Choosing the Right Dentist
Do Your Research
When it comes to finding any product or service in the modern age, technology is your friend. A quick search on your favorite search engine can pull up the best dental offices in your area. However, it's not always about which one is closest. Convenience is nice, but expert care should not take a backseat to it. Check for customer reviews, especially the most detailed ones, to find out how previous customers' experiences panned out. If reviews are overwhelmingly positive, that accounts for something, and you should seriously consider that particular dental office. Often, customers who had positive experiences are more likely to have customer reviews next to the dental office's information. Naturally, offices that don't have reviews or have low star ratings speak for themselves, and you should definitely avoid them.
Ask Friends and Family
If you're looking for more an up-front account of a specific dentist's services, asking any close friends, co-workers, and family is your best bet. Anyone who heavily advocates a dentist shows they're incredibly satisfied with the services received. Some might even see the opportunity to get a referral.
Pay Them a Visit
After doing your research and asking everyone close to you, compile a short list of the best dental offices.
Consider the Value
For yourself or for your family, you need a reliable, regular dentist to keep your teeth in good health. Different dental offices will have their own strengths. If cosmetic dentistry is a higher priority, perhaps you'll want to go out of your way to choose a more experience cosmetic dentist. If you're wanting something that's easily within reach, reliable, and affordable, consider your local dentistry options. Weigh your needs with what they offer, and compare prices as needed, in order to help you find the dentist that fits just right for you.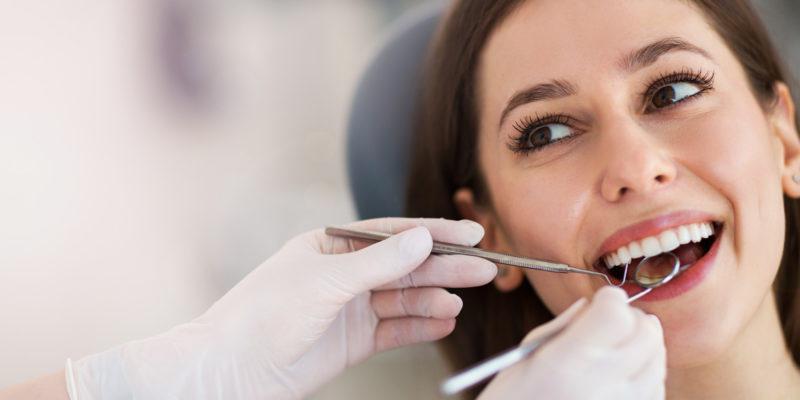 Pro Tips on Choosing the Best Dentist with Best Dental Clinics
The Length of Experience Matters – When you want to elect for the very best, a clinic which has several years of expertise can assure you of reliable services. You can also rely on"word of mouth" in which you may have the ability to understand if a clinic is reliable or not. When it is widely suggested by various folks, it is a great sign that you are in good hands.
High-Tech Facilities and Amenities – A trusted dental clinic must have X-ray facilities and other amenities which help in providing reliable dental solutions to everybody. Always choose a clinic which uses complete facilities and amenities. A clinic should also adhere to cleanliness and sanitation policies to make sure that every patient is given superb service.
Wide Choices of Dental Services – Dental clinics may change in the types of services they provide. Some practices only provide the most common dental services. On the flip side, some supply cosmetic dentistry including laser teeth whitening, gum depigmentation, crowns, bonding, and a lot more.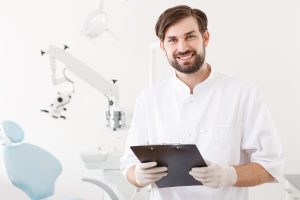 Tips for Choosing the Right Dentist
Personalized Treatment Plans. One dental procedure does not fit all! In other words, everyone is unique and deserves individualized care and a personalized treatment plan.
Modern Dental Technology. While dentistry is entirely possible in an old-fashioned dental office, today's state-of-the-art dental technology can help make your appointment quicker and easier.
Emergency and Same-Day Appointments. No matter how well you take care of your teeth, dental emergencies happen. If you choose a dentist who welcomes last-minute appointments, you'll know exactly who to call if an emergency arises.
All Dental Services in One Office. Most people appreciate the ability to visit the same office for all their dental care needs. Selecting a dental office that can provide almost all dental services in one convenient office can be a true benefit.
Dental Insurance and Payment Plans. What good is dental insurance if yours will not accept it? Finding a dentist that is in-network with several dental insurance plans is ideal. Also, a dentist who welcomes flexible payment plans can help make it easier to pay for high-quality dental care.