IMPORTANT ELECTRICAL CONSIDERATIONS FOR A HOME RENOVATION PROJECT
You may be planning to add a room to your house. It may be a home office or an outdoor kitchen. These can be big renovations and you have to be careful with the planning, ensuring that the electrical factors are also taken into account. You should work with a licensed electrician who has experience with a project like yours. Proper planning can save you money and ensure that the project runs seamlessly.
Electrical Capacity
When renovating your home, it is important to determine the current electrical capacity of the building. Many old homes do not have the wiring to handle the latest appliances and technologies. You should get the help of an electrician to calculate the existing capacity
Wiring Size: If the wiring size doesn't match the new electrical requirements in the building, it increases the risk of fires. An increase in the number of outlets for a circuit can mean excess current for the circuit. If adding more amps, it is important that you install new circuits into the panel.
Securing Wiring: Make sure that the wiring is properly secured. If the staples are not properly attached, the wires can get damaged. It is recommended to run the wiring through cable trays
Improper Wire Connections & Lengths: The length of wiring that can be stripped is regulated by electrical codes. The wires shouldn't be stripped too much or too short. It can increase the risk of fires or voltage drops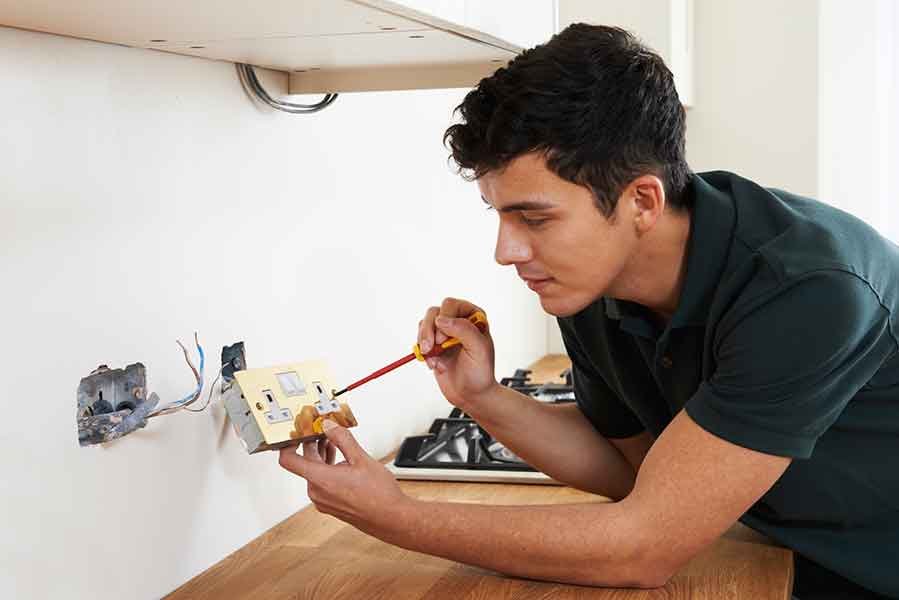 Rewiring Tips
Approach the work with care
Rewiring needs a careful approach and, like all electrical installation work, is subject to regulation and legislation. Part P of the Buildings Regulations deals with electrical safety in domestic dwellings, and covers significant alterations and new additions (such as new kitchens and extensions) in UK homes.
Understand when rewiring is needed
Homes which have not been touched or rewired for over 20 to 30 years usually require attention. This is not only because the wiring is potentially dangerous but also because older wiring systems can't cope with the demands of modern living
Plan carefully before work starts
Rewiring a property is messy, disruptive work
Those runs of wires go everywhere: under floors, through walls and across ceilings, so first fix is best done without carpets or furniture, so floorboards can be lifted and ceilings cut into. To position new sockets and switches at legally correct heights, plaster generally needs to be chased into, too. This is why it's important to plan what's going where in each room before starting the first fix stage, so you know where you need lights, plug points and any other electrically driven items.
Avoid additions mid-way through
They are costly and time consuming. One way to avoid them is by drawing a plan of your home with each room on graph paper and marking up the position of beds, sofas, kitchen units and so on. You can then consider the lighting and switches required. Little things like under-cabinet and bedside lighting are easy to do when planned from the start, but costly to undertake later.
electrical and lighting things to consider when building
I can safely say that every day of this home build journey I am learning something new. From small things like discovering new products (who knew door handles could be so exciting?!) to the bigger picture of understanding the building process
Do not over-light your interiors. The other week we published 'How to design a lighting plan for your home' and in that post, lighting expert James talks about understanding the function of each room before deciding how much and what type of light to fill it with. As we went room by room through our house, James would constantly ask me 'What will you do in this room?' and 'How will you configure your furniture?' before suggesting any lighting options. Start with function and adapt your lighting depending on the needs in the space to avoid over lighting your home — and put a dimmer on every interior light!
Consider mixing lighting solutions. James is a big believer in using as little ceiling light as possible so he suggested all sorts of other lighting solutions — wall washes, low hallway wall lights, floor lamps, pendants, step lights — and when we did talk about ceiling lights he suggested some new products, like 'extrusion' lighting which is a more sleek and commercial looking product. If you won't have an expert to help you plan your lighting, I suggest taking the time to research all the lighting options out there before meeting with your electrician so you can develop a plan that works and will add interest to your home
Be careful not to date your house with lighting that's so 2015! As you all know, I'm a massive Block fan. So when I asked whether or not strip lighting along the kick of the kitchen was a good idea, or if we should put some under the island bench and I got a strained look from James… it was pretty clear the answer was no, he he. He said we could do whatever we wanted — it's our house after all — but that he wouldn't recommend putting lighting in these places where it serves no real purpose as he thinks this lighting trend will date quickly. In a few years time you don't want people to say 'That's so 2015!
Automate lighting. Our lighting expert also suggested adding some automatic lights — having a sensor when you open the butler's pantry and in the garage — so you don't need to fumble in the dark. Small thoughtful details like this can make living in your home more comfortable.
The Ultimate Guide To Hiring An Electrician
The process for finding a qualified electrician is often hazy and difficult to pin down, and business owners can struggle with knowing how to find the best electrician for their project, what type of qualifications an electrician should have, and how to vet a contractor thoroughly.
Business owners and homeowners alike will have ongoing electrical needs. It's critical to find a licensed, experienced, and reputable electrician for any electrical needs as they occur during the course of home or business ownership. Our guide will show you how to find and hire a qualified, local, and professional electrician for your business or residential needs who can handle an array of complex projects. We'll show you the difference between a residential and commercial electrician, where to find a qualified electrician, what types of questions to ask your contractor, and more. By the end of the guide, you'll know exactly how to find and hire the right electrician for your job.
The Differences Between Commercial and Residential Electricians
Commercial and residential electricians use different equipment and wiring processes to meet a range of load demands and energy needs. The amount of electricity your home needs is much different than the load demands for a large-scale commercial operation, like a resort or a healthcare facility
What qualifications or licenses do residential and commercial electricians need?
Unlike other construction-type jobs, electrical work requires more extensive education and licensing requirements. Electricians must work as apprentices for a period before they can become licensed electricians. It does not matter whether an aspiring apprentice wants to specialize in either a commercial or residential electrical work.
Once an apprentice completes these three steps, they will have the required licenses to practice their trade on their own without the supervision of a journeyman electrician. It's important to note that different states and local governing bodies will have different sets of licensing requirements for electricians. Some states will require more extended periods of working under a journeyman electrician which can influence when and how an apprentice can become authorized to wire either commercial or residential buildings.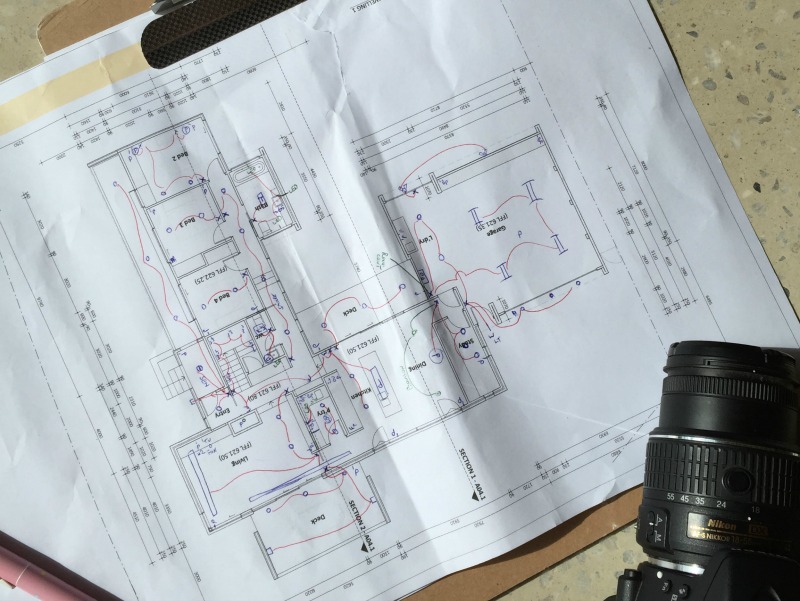 Nearby Electrical Companies in Your Area
Or more specifically, how can I find a great electrician near me?
Choose a certified electrician that is insured and experienced. Reading reviews and grades can help you locate the best. If they do not have insurance your homeowners policy will be on the line for damages.
Be sure to ask about their training level. There are three levels of electricians: Apprentice, Journeyman and Master Electrician. Ask questions about what level will be working on your house, if dealing with a larger company.
Contact three electricians – try to obtain estimates from each of them. This will provide a good sense of the area's price points and other nuances
What are common electrical services?
Loose Electrical Wires – Loose wiring can happen due to the age of the home, harsh weather conditions, or frequent electrical surges. It's a good idea to have loose wires fixed as soon as possible, as they can cause further damage to your electrical system.
Damaged Outlets – A damaged outlet typically occurs due to the malfunctioning of any appliances that were plugged in. The outlet may become dysfunctional or it may work intermittently.
Fixing a Damaged Breaker Box – Fixing or replacing the breaker box in your home is one of the costliest services that electricians provide. The breaker box provides surge protection to the entire premises and is the central hub for all electrical wiring.
Fixing Electrical Appliances – Electricians also fix appliances such as refrigerators, dish washers, TVs, ovens, and other similar home electronics
There are several other problems homeowners can expect to encounter at some point or another. Some of these electrical issues include:
Electric Work During Remodels
New Room Additions
Transfer Switches
Smoke Detectors
Pool Heaters and Hot Tubs
Cable/Data Lines
Generator Systems
Water/Fire/Storm Damage
Interior Lights, Exterior Lights and Light Switches
Ceiling Fans
Hood Vent Exhaust Fans
Kitchen and Bathroom Lights
Bathroom Ventilation
Security Systems
Door Bells
Underground Wiring
New Home Build and System Installation
How much do electrician services near me cost?
Electrical services vary widely by the problem that needs to be fixed, which is why it is important to have an idea of the issue that you're facing.
Cost of Replacing/Installing an Outlet – Most outlets, particularly GFCI (water-protected) outlets, will cost between $50 to $60 per outlet to install. Outlets within the home may cost less, anywhere between $30 to $50.
Cost of a Surge Protection Install – Surge protection can protect your delicate appliances from electrical damage. The average cost of installing surge protection is $625.
Replacing Breaker Box Price – Replacing a faulty breaker box is a significant job. It may be necessary if the panel is a fire hazard or if the homeowners wish to have more power. This can cost as low as $660 all the way up to $3,000 or more.