Are you thinking of renovating your bathroom?
How to get started
So you want to transform your damp, dilapidated bathroom into a modern masterpiece? Here's how you get started.
Pull all of your ideas together 
Take a look at the amazing bathrooms and powder rooms in our collections. Like that massive showerhead? Save the image. Want his and her sinks? Find a few examples and save them. In addition to helping you form an idea of what you want your bathroom to look like, a collection of your ideas is an extremely useful to a designer. They can distill your ideas into your dream bathroom
Decide how much you're willing to spend 
Whether you're planning a massive renovation or just updating your shower, you'll need to sit down and think carefully about how much you're willing to spend. It can help to think of renovations as an investment – regardless of whether or not you're intending to sell. To start, decide how you're going to actually pay for the project. Then, review each item going into the renovation and try to find a price for it. This is a good way to eliminate costly, unnecessary extras.
Put a plan in place
With your ideas in hand and a budget mapped out, it's time to speak to a designer and have a chat about timelines. The key thing here is figuring out what you'll do while the bathroom is out of commission. If you've got another bathroom you'll be fine, but you may need to pop around to a friend's house for showers for a while!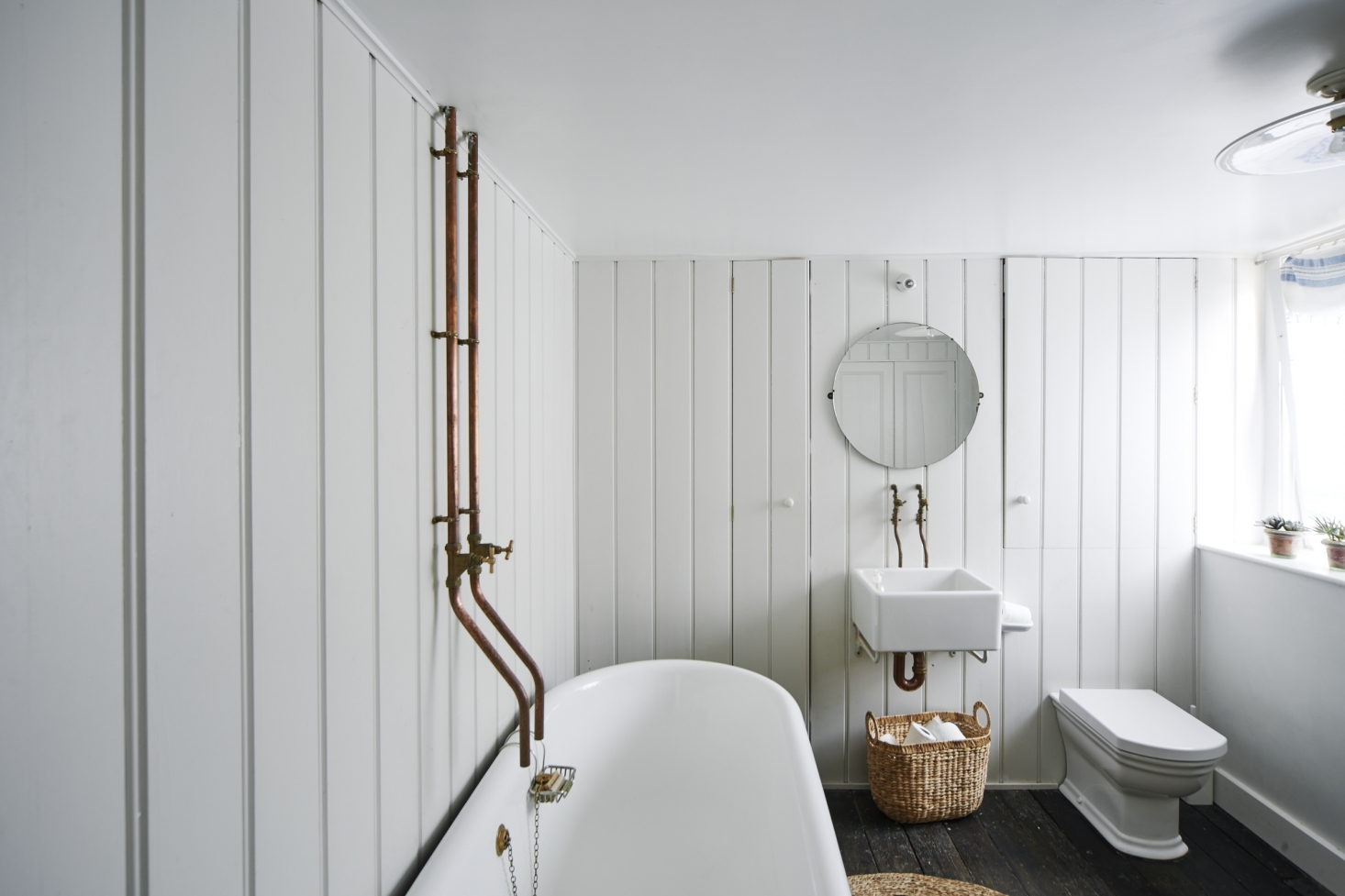 3 Things Nobody Tells You About Renovating Your Bathroom
How much does a bathroom remodel cost? More than you think.
Think you can remodel your bathroom head to toe for a couple thousand dollars? We hate to tell you: the average cost of a bathroom remodel was $11,364 in 2016, according to the National Kitchen and Bath Association (NKBA). A basic, low-grade renovation with less expensive materials or smaller swaps could run from $1,500 to $5,000, while a top-of-the-line, tip-to-toe renovation could run up to $23,000.
NKBA estimates that, broken down, most of this cost comes from fixtures and plumbing (about 29 percent), followed by counters and surfaces (21 percent), labor (20 percent), and cabinetry and hardware (16 percent). Keep in mind: they advise that, all told, your bathroom project should cost no more than 5 to 10 percent of your home's value.
You may want to rethink that statement-making bathtub.
You may be tempted to upgrade your bathroom with a dramatic freestanding bath. But it might not be the most practical choice going forward, particularly if you're petite, hate cleaning, have an old rickety house, like to take long baths, or take more showers than baths.
Flattering lighting requires planning.
Don't think you can install a few lights and call it a day: because bathrooms are sometimes small and/or dark and filled with mirrors (which complicates how light bounces around), lighting requires careful thought and placement. The simplest way to light a bath is a single diffuse light in the center of the ceiling. Have a bathroom that's already pretty bright? A pair of wall sconces should be sufficient. Thinking about ceiling-inset downlights? Place with care: avoid installing directly over light-colored countertops (since those will reflect the lights), and place close to the wall over a vanity to maximize light when looking in the mirror. And if you spend a lot of time applying makeup, consider vertical fluorescent light fixtures on either side of the mirror.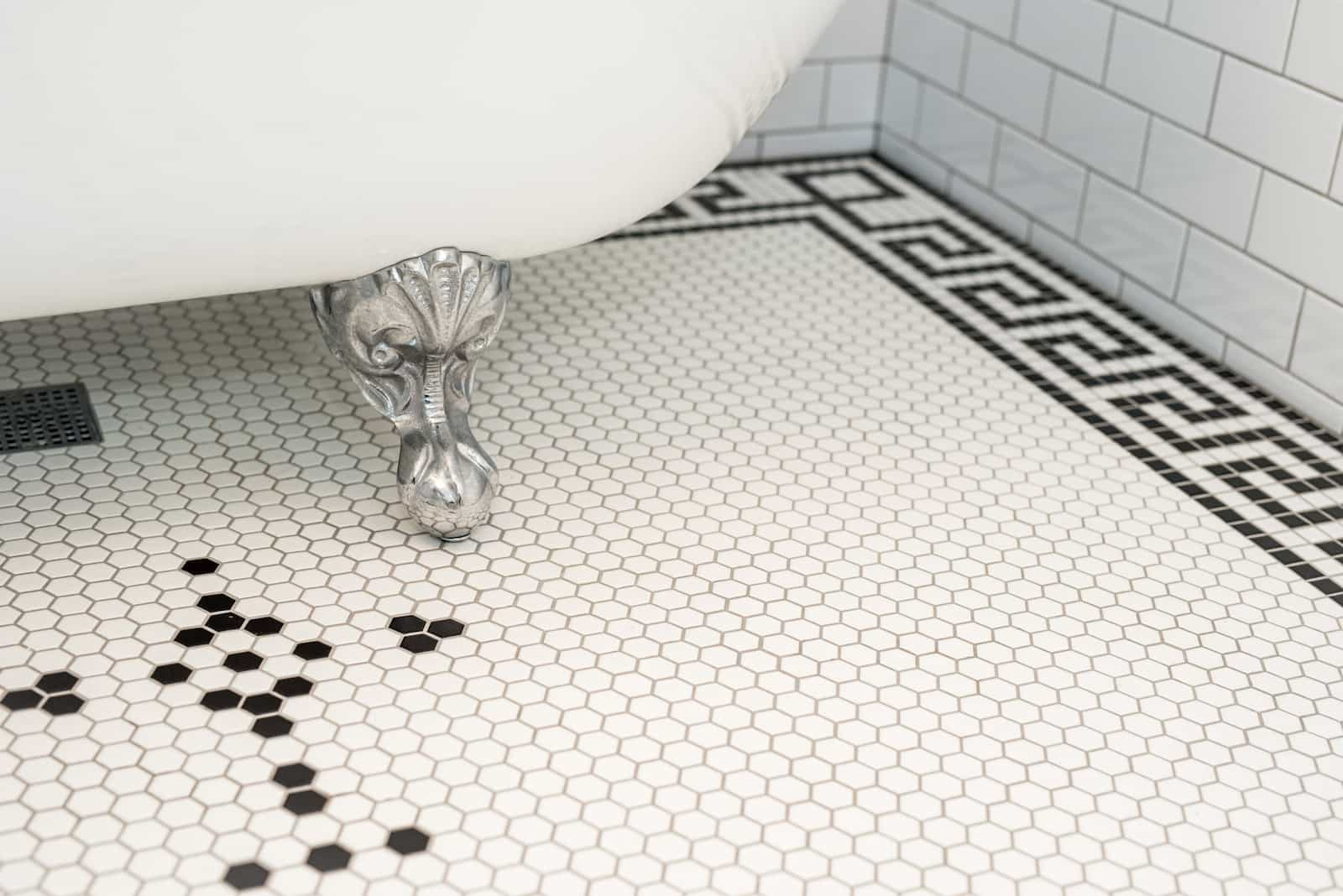 Budget Considerations
1- Evaluate Your Finances
Although you can research the average bathroom remodeling cost for your area, every remodeling project is unique. How much a homeowner actually spends will vary depending on the size of the space, the intensity of the project, and the quality of materials used. Before starting your remodel, examine what you think you can spend and then ask for an estimate from several contractors. Set realistic expectations for yourself.
2- Consider The Essentials
A bathroom remodel price tag will range depending on what you plan to replace and what accessories you plan to include. If you want to design on a dime, cut the extras out of your renovation plan. The little luxuries are nice and really polish a space, but aren't essential to the room's functionality.
3- Add A Little More Than You Think You'll Need
When it comes to plumbing, it often seems that what can go wrong, will go wrong. There's lots of room for plumbing issues to arise and increase the cost of your bathroom renovation, so it's smart to leave a cushion in your budget for any surprises.
4-Payment Options
There are many ways to foot the bill for a bathroom remodel. A home equity loan is a popular option because it can be tax deductible. Other options include refinancing, no-equity loans, Federal Housing Administration loans, personal loans, loans from retirement plans, borrowing against life insurance policies, and your personal savings.
5- Stay On Track
Once your budget has been finalized, keep up with remodeling costs in a spreadsheet to make sure you're staying on track. You can keep yourself and your contractor accountable to the agreed upon budget by tracking actual spending against budgeted amounts.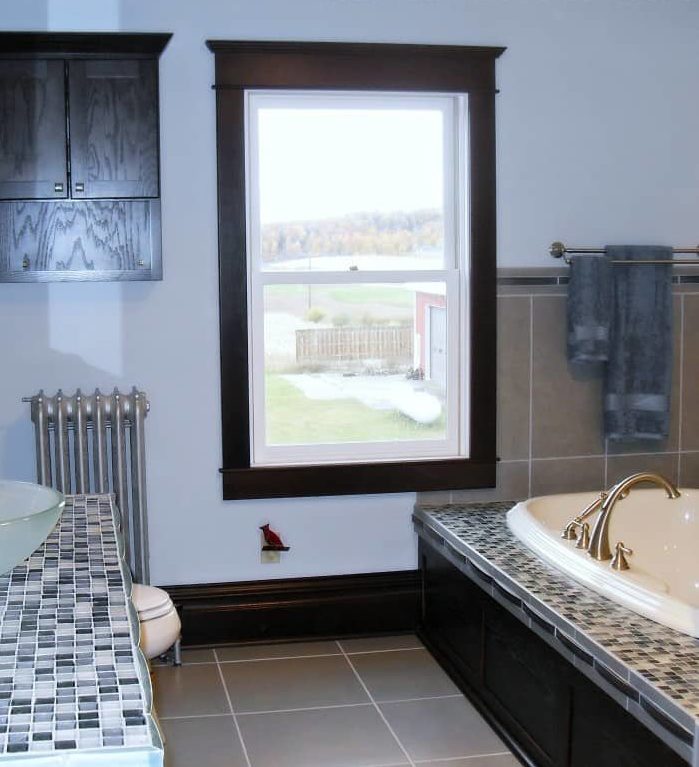 Choose the type of bathroom
Bathrooms come in a wide range of shapes, sizes, and layouts. Chances are, you probably won't change the type of bathroom when you go to remodel. However, it's a good idea to look at all your options before you set your ideas in stone (or grout!).  An experienced interior designer can help you see possibilities that you might have missed. For instance, a cramped half bath could be transformed into a luxurious master suite just by borrowing some space from a walk-in closet or bedroom.
Standard Bathroom
A standard bathroom or full bath is one that contains a sink, toilet, and a bath, shower, or both. Some older homes were designed with just one full bathroom that the entire family was meant to share.
Master en-suites have the same basic features but are accessed via the master bedroom. Homeowners remodeling or adding a master suite often go for a luxurious spa-like vibe. Think skylights, a soaking tub, and separate steam shower. A properly designed master suite can be a rejuvenating escape at home.
In most cases, a master suite can be added on to a home if one doesn't already exist. That can free up the existing standard bath for family use and can eliminate long lines at morning shower time.
Half bath
A half bath, or powder room, is a small space that has only a sink and a toilet. If you live in an older Seattle home that has only one full bath, your life could really improve by adding a half bath. If you have guests over for dinner, they can use the powder room and not have to invade your personal bathroom space. Likewise, if you have house guests staying over, it can take some of the pressure off your main bath if you're all trying to get ready at the same time in the morning.
One of the best things about a half bath is that it doesn't require a big footprint. We've fit half baths in the tightest of spots, including closets and unused corners. Adding a half bath can be an easy way to boost the value of your home as well as make your life easier.
Wet bathroom
A wet bath is a type of full bathroom where the shower isn't in a separate cubicle or behind a curtain. Wet baths  are completely waterproofed, including the floor, cabinets, and walls.
Creating a wet room is one of my favorite approaches to bathroom design. It can look sleek and modern, without any cumbersome shower doors to get in the way. But it is also eminently practical. Because they are fully waterproofed, you don't have to give a second thought to water splashing on the floor or walls. Wet baths also lend themselves well to universal design principals because there are no curbs or other obstacles that keep someone with limited mobility from passing safely into and out of the shower.
Another advantage of wet baths is that they make efficient use of space. If you are remodeling or adding a bathroom to your home, square footage can be precious, and a wet bath approach lets you fit more into a smaller room because you don't have to devote space to a shower frame or stall.
Wet baths cost a bit more, but they are an excellent investment and the most durable way to build a bathroom.
Toilets, Tubs, Showers
This part of your bathroom remodel is huge.  The shower, or tub, is literally huge!  These items take up a lot of space in your bathroom and require a lot of planning too.  Tubs and showers often come in 1 piece units or units that are multiple pieces and the size of your doorways (and hallways) make a difference in what kind of unit you need when you decide to replace these pieces.  You can also choose freestanding tubs, like the old fashioned claw foot pieces or drop in tubs that sit into beautifully tiled surrounds.  Showers can also be created out of gorgeous tile.  There are endless possibilities!  And toilets…well, not all toilets are created equally.  There are short ones and tall ones, round ones and elongated ones, fancy and plain, insulated tanks, and some with more powerful water capacity.  Some toilets have fancy handles or the flusher is a button on top, some the tanks are sold separate, and most the seats aren't included.  Many toilets can be bought to match the style of your sinks, tubs, and faucets.  Again, so much to consider!