Benefits Of Hiring A Professional Mold Removal Service
Do you have excess moisture in your home? Was there a plumbing leak or sewage backup? Is your health suffering, such as hay-fever symptoms, dermatitis, or more frequent asthma attacks? You could very well have mold in your house. Hiring a professional mold removal service is the best way to go.
Get a thorough cleaning
Sure, there are a lot of DIY articles but why do you want to risk your health? If you do it yourself you are putting everyone in the home at risk for medical problems (major and minor). That and you cannot promise yourself that the mold won't come back. It isn't possible to completely eradicate indoor mold, no matter who does it, but a professional mold removal company will be significantly more thorough. They have the knowledge and experience to get the job done well. Mold is outside and is always in the air. It will never be possible to remove 100% of it.
Reduce the spread
During mold cleanup, spores inevitably get into the air and can spread throughout the house. Some of those DIY procedures actually contribute to the spread of mold.
Even if mold spores are killed, they can still cause problems if they are left behind. If mold spores get into your HVAC system, the spread will be even more rampant. Those contain moisture from the air conditioning, warmth from the heating system, and a food source with all of the dust. These three factors help mold to grow. Professionals are well-versed in containing the spread of spores. They will also let you know if further services, such as a thorough duct cleaning, would be necessary.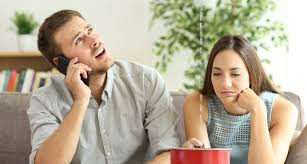 Discover the source
Cleaning up existing mold is a great idea, but it won't matter in the long run if you don't know from where the mold came. Professional mold removal services do more than just get rid of the mold in your home. They also go on a mission to locate the source. There is testing for mold and it is done by an industrial Hygienist. They can explain their process and findings with you if you feel this is a step you want to take before the mold remediation specialists come in to clean. These services know how to distinguish the discoloration usually found in a mold infestation, as well as common places where mold may be hiding.
Once the source is identified, they can help you to determine the best course of action to remedy the problem. That way, a recurrence is less likely to happen. They will also alert you as to what to watch out for, so that you can catch a recurrence before it gets out of hand.
Keep everyone and everything healthy
Swift mold removal will help you to reduce health concerns in your household. Cleaning mold by yourself can also expose you and your family to more toxins. Professional mold removal companies have all of the necessary equipment to protect themselves during mold exposure. You can also save your home and your belongings, as mold can completely destroy structures and personal items.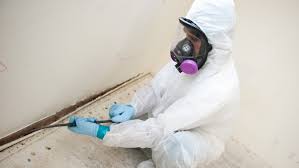 Consider the Benefits of Mold Remediation
Mold is a scary problem at best and a deathly problem at worst for homeowners throughout the Northern Virginia region. Mold can quickly lead to a variety of health problems, especially for those with weakened immune systems or respiratory problems, and in the worst cases can even be fatal. Knowing that, you surely understand the need to address your mold problem with mold remediation as quickly as possible. Here are a few reasons why you should consider hiring a professional mold remediation company, such as Envirotex located in Gainesville, VA, for your mold remediation needs.
As discussed, mold is dangerous and toxic. Hiring professional mold remediation experts to remove the mold from your home – and take the necessary steps to prevent it in the future – is the best decision. Rather than exposing those close to you to additional dangers associated with mold spores, the professionals have the necessary equipment and skills to effectively remove it.
Mold spores need water to grow and multiply. Mold remediation companies identify the areas where moisture is a problem, as well as identifying ways to prevent the moisture from returning in the future. This is key to preventing mold growth in the future.
Mold remediation specialists know where to look for hidden mold that you may not be aware of. Mold can grow between walls, in attics, basements, closets and anywhere else that may accumulate moisture and is dark. Mold remediation specialists understand this and can identify signs that need attention.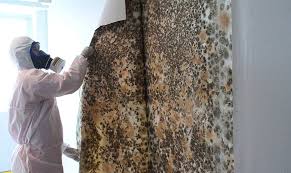 The Benefits Of Professional Mold Remediation
Mold damage is a nuisance in many homes that are exposed to water damage. Mold can also grow along the grout lines of your bathroom tiles and cause a messy discoloration. The molds can also grow in the siding, deck, and handrails if you do not address the damp conditions in the shortest time possible. Also, the mold can be dangerous if inhaled. You should address the mold damage as soon as possible.
Prevent Floods
Taking the right measures after flood damage is the sure way to succeed in your mold removal initiatives. The mold removal specialists have the necessary training that can help when it comes to remediation. Flood mitigation can help you to succeed whenever you embark on your mold removal operations since the dry surfaces will curtail the development. However, you must be cautious during mold removal. If you disturb the spores, they can fly around your home and spread quickly, causing severe mold damage.
Safety precautions
The experts must be careful during the commercial mold damage removal. There is a risk of spreading the mold in home walls if you do not seal off the working zone. Commercial mold damage elimination calls for a restoration company that can prevent the spread by taking the necessary safety precautions during the exercise. While the fungus and mildew have a smelly odor, deodorization is not always advisable. The mold in home surfaces can cause a smelly odor. While you can rely on deodorization to get rid of the smelly odor, it is not a lasting solution. The removal of mildew, fungus, and mold in home floors can be a daunting task if you do not have the necessary expertise.
Avoid DIY
Whether you are grappling with black mold, dry rot, or mold growth behind wall, you should not attempt the project alone. The dry rot can cause the spores to move to various parts of the house and land on your furnishings, walls, and floors. The mold growth behind wall can be quite difficult to handle if you do not know the extent of the black mold development. If you want to control the dry rot and prevent the mold growth in the future, you must undertake a thorough inspection. Since you do not want to expose your family to the black mold, a restoration company will handle the operation in a professionally.
Remediation
Besides taking the right measures during the remediation process, mitigation is also vital. Since the fungus and mildew develop under damp conditions, preventing the possibility of flood damage is a great remedy against mold growth. Mold remediation and mitigation involve removing the visible fungus and mildew. However, the elimination of mildew and fungus is not sufficient to prevent the mold growth. It is vital to engage a commercial mold damage specialist to come up with the bespoke mold remediation and mitigation plans for your home.
Mold Removal Process
Mold remediation entails mold clean up and removal by professionals to address the damage caused by mold. Using bleach and water to clean mold will not kill it.
The process of getting rid of mold involves removing the affected material and reconstructing the damaged area. Therefore mold elimination is best handled by a professional who has the training to handle hazardous material. Expert mold remediation includes:
Assessment
A mitigation professional will come into your location to identify moldy areas and the source of the problem. The mold damage expert will then create a plan to remove mold, fungus, mildew and smelly odor.
Containment
It is crucial to set up containment, so that other areas of the building are not contaminated. The source of the moisture issue is addressed and appropriate steps are taken to avoid spreading mold spores during the removal process.
Removal
Personal belongings and building materials can be affected. Keep in mind, mold ingrains itself into materials, so it is advisable to get rid of all porous materials. The safest way to make sure that mold does not return is to dispose of all affected materials. Sealants can be applied to treated areas to make them more resistant to mold, and also to help with smelly odor. Nonporous materials may be cleaned with antimicrobial cleaning products. It is important to have air conditioning and heating systems professionally cleaned.
Drying
Cleaned items must be thoroughly dried. Remember, excessive moisture is what started the problem. As a result, a reliable professional will likely utilize moisture management techniques to ensure your property doesn't encounter future problems.
Repair
After all contaminated materials are removed, the reconstruction process begins. Some mold mitigation companies or professionals also do repair and restoration work. Restoration can usually be more costly than the mitigation depending on factors such as the style of residential or commercial structure or building materials used.
Testing
In some cases, testing is necessary in order to be sure there is no mold in home. Following remediation, professionals search for any indications of recurrent water damage, smelly odors or visible mold to make sure the cleanup, deodorization or restoration has been successful.